Aussie Yen broke through the resistance of a small triangle formation yesterday.
This has the look of a "pennant" type triangle.  Although the resistance line is a little flatter than a text book example, it's a tight triangle within 2 trend lines and follows a steep "flagpole" style rally. Pennants are a classic continuation setup.
Price is still at about the same level as a trader with a stop entry above the pennant resistance  may have entered yesterday. Although it's nice to see trades run in your direction as soon they trigger, there's no reason why late comers can't take advantage of a slow start like this to join the set up.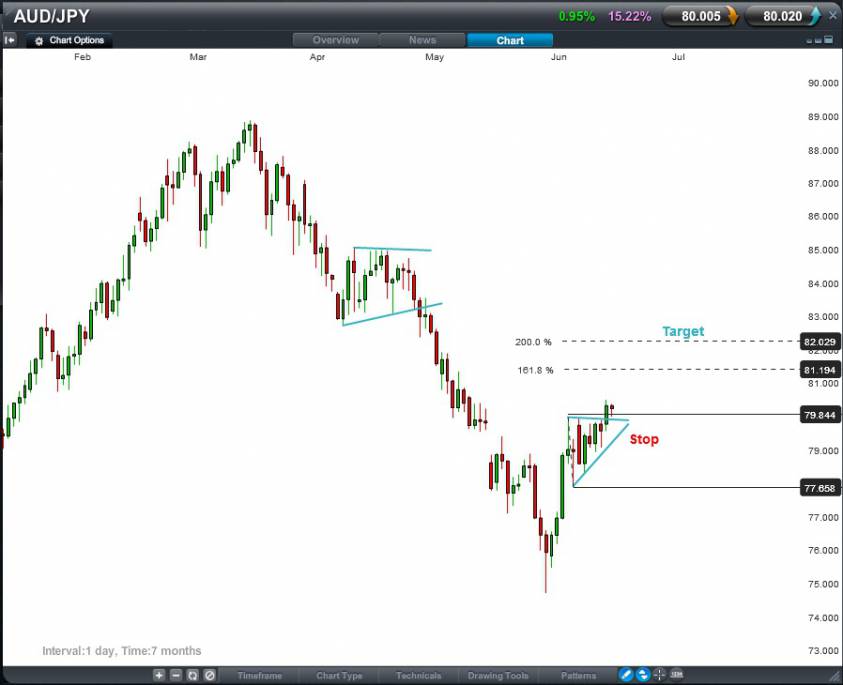 AUD: JPY - Daily. Source: CMC Tracker
The strategy outlined on the chart projects the height of the pattern from the triangle resistance line
The stop is set behind yesterday's low on the basis that a retest too far back into the support zone of these tight continuation patterns is likely to indicate failure.
Cheers
Ric