Aussie Yen looks strategically placed in what could be an interesting session for currencies leading into Dr. Bernanke's testimony before Congress
4 Hour Chart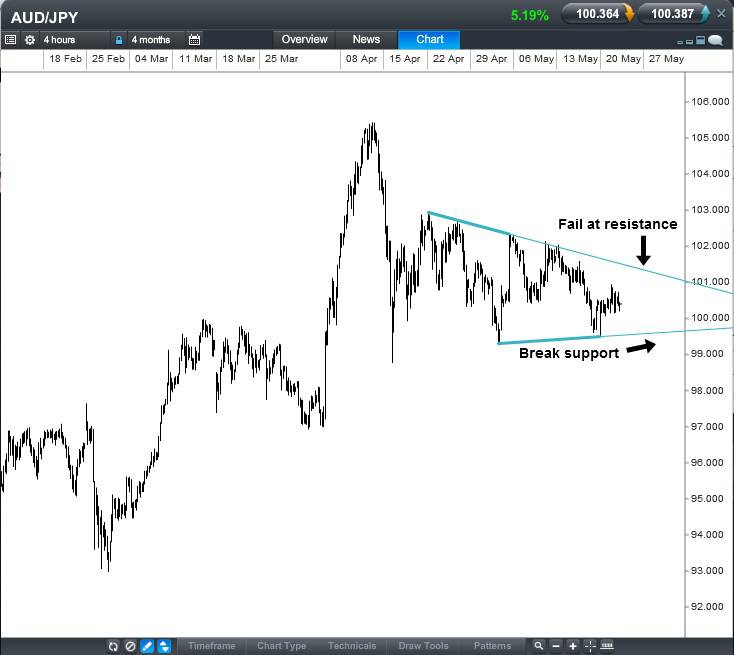 AUD:JPY CFD - 4 Hour
The strategies on the chart assume a bias to selling on a break to the downside of this triangle given the overbought nature of the longer term trend.
One possibility would be to sell if price rallies a bit and again fails at the triangle resistance.  This looks to position for an early entry on a break to the downside.
The other possibility is to sell if price drops below the triangle support.
Many analysts adopt a strategy of leaving triangle set ups if price works it's way too far into the corner before breaking out. This one has a fair way to go before reaching that stage.