I posted details of a bullish 3 drives pattern in Apple on 24 April with a follow up on 3 May. Although the strategy discussed in that post is yet to reach its profit objective, Apple is starting to look as though it could be forming a bullish head and shoulder.
This might be an interesting development. For head and shoulder traders, a rally from here that breaks above the neck line would be a buy set up. Traders already long from the 3 drives set up, might then look at their position as an early entry on the head and shoulder. Target levels and stops could be changed to reflect this.
The 3 May post on Apple also included a 3 drives buy set up in China Shipping Development. A rally is also well under way in this stock so I've included a brief discussion on strategy approaches for it as well.
China Shipping Development - 3 Drives to a Low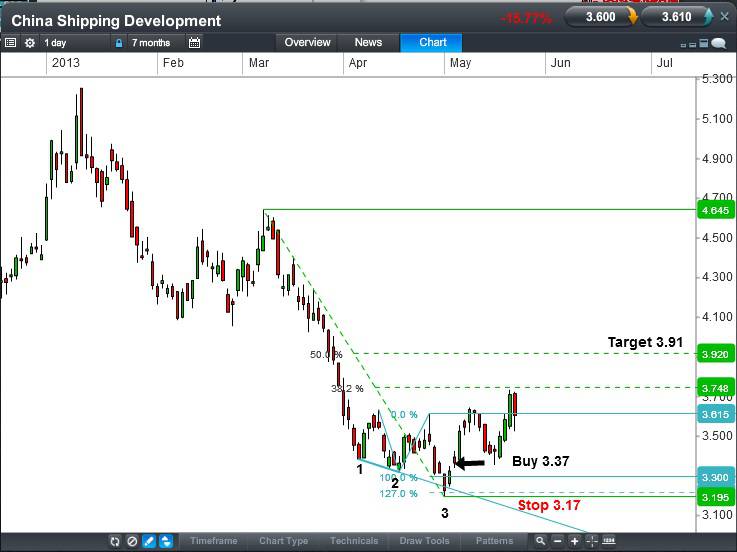 Hong Kong 1138 CFD - Source CMC Tracker
The entry strategy discussed on 3 May involved buying on the first close above the high of the candle making the 3rd drive.
The initial stop is just behind the low of that candle and the strategy includes scope to move the stop higher as the trend develops.
The profit target is set at the 50% retracement of the last major swing lower
Apple - 3 drives to a low
The chart below outlines progress in the same strategy on Apple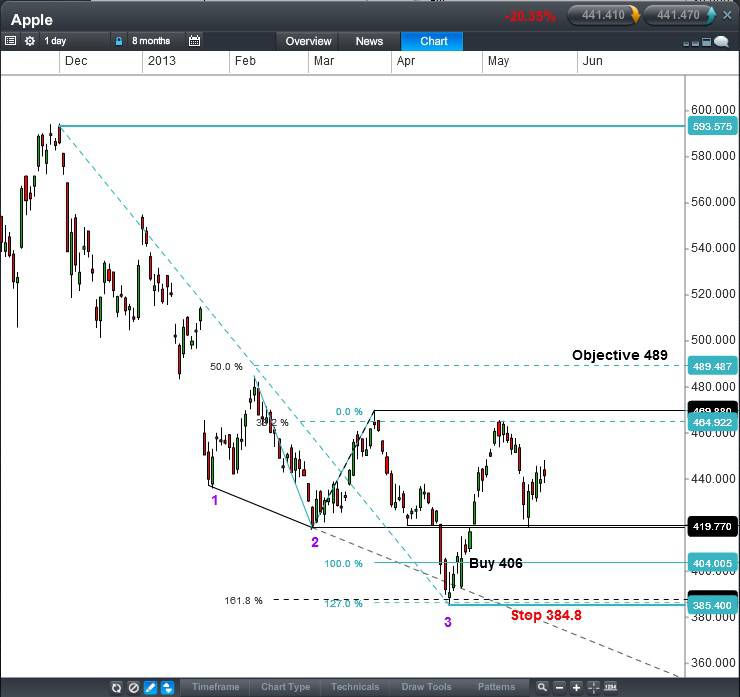 Apple CFD - Source: CMC Tracker
Apple - Inverse Head and Shoulder
It's early days yet but this third chart outlines how an upside down head and shoulder may be forming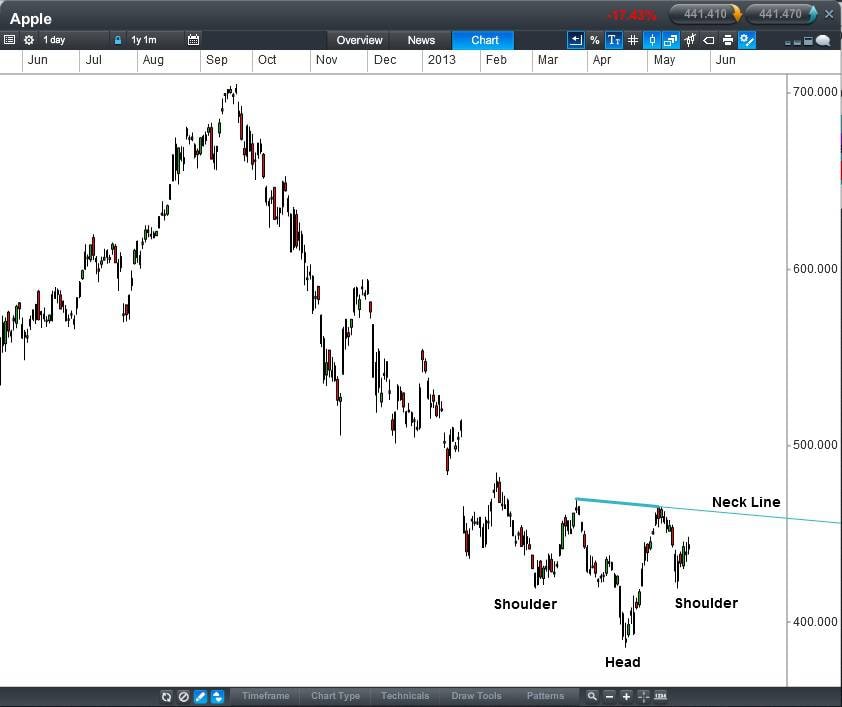 Apple CFD - Daily
A standard approach to the inverse head and shoulder, is to buy on a break above the neck line. Many traders will allow a bit of tolerance and wait for the rally to get clear of the neck line to reduce the chance of being caught by a false break.
Of course, this may not happen. If price falls away from here and we get a new low well under the one that I have marked as the possible right shoulder, there will be no head and shoulder.