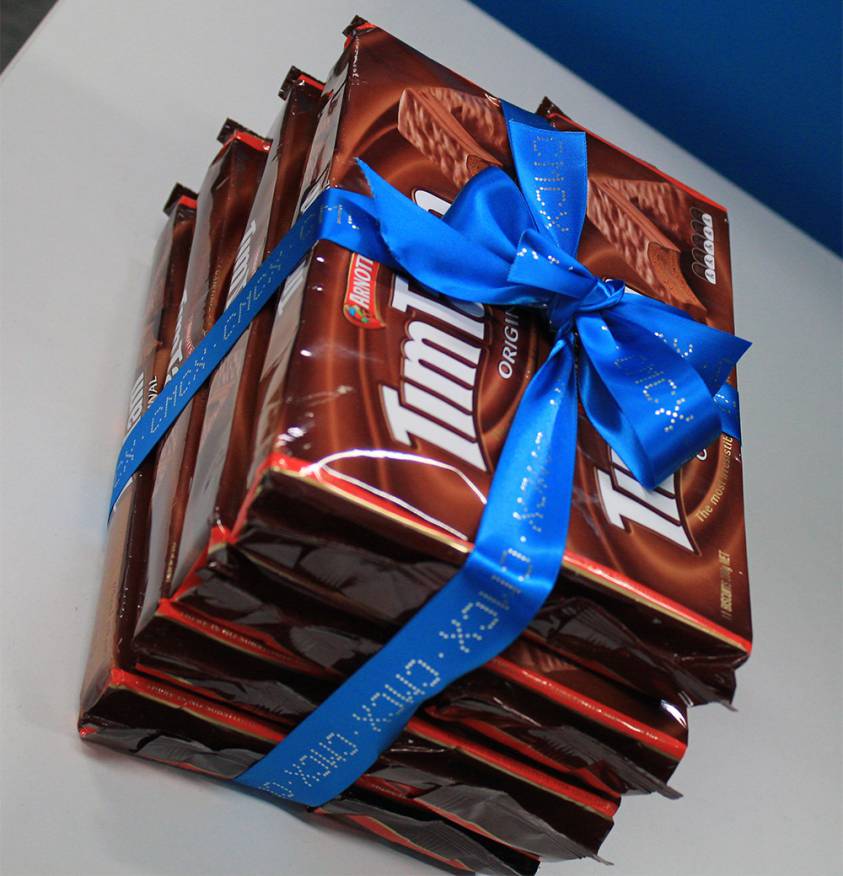 T
raders argue – often. Sometimes these arguments lead to a "put your money where your mouth is" bet, or in this case, your Tim Tams.
On January 14, BHP closed at $14.88. Somehow I ended up in a robust Twitter conversation with Michael D-B at Genesis Trading in Melbourne over the prospects for BHP. I was bullish, he was not. We decided to settle our differences with an option trade. We created a barrier one-touch deliverable put option expiring March 31, with a variable pay off in Tim Tams and a look  back premium, also payable in Tim Tams.
Put simply, if BHP made a new low below $14.88, I had to pay the difference between $14.88 and the new low, at the rate of one Tim Tam per cent. If BHP did NOT make a new low, Michael D-B had to pay the difference between $14.88 and the new high. Since that date, BHP has traded up to $19.44 – 456 Tim Tams higher! Unfortunately for me, it touched $14.06 first, 82 Tim Tams lower.
As the option expired yesterday, it's time to pay up.
Many thanks to the CMC "clearing house" team for their assistance in the delivery of 82 Tim Tams.