The yen has enjoyed a big decline since the US election and not just against $US. With USDJPY breaking below its double top support last night, other yen related charts are showing signs of a possible reversal. Here a 3 interesting charts.
CADJPY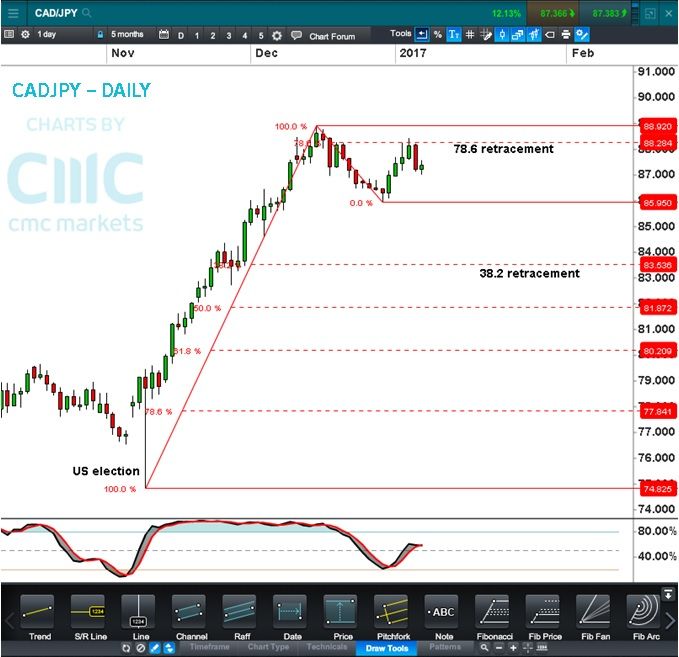 The daily chart has begun making lower lows and lower highs. This leaves a short term trend peak at the 78.6% Fibonacci retracement level.
It would not surprise to see this lead to a deeper correction of the whole post US election rally. The 38.2% Fibonacci retracement around 85.95 could be an initial level for a correction like this.
A move above this week's high would call this scenario into doubt while a move past the 88.92 peak would negate it.
EURJPY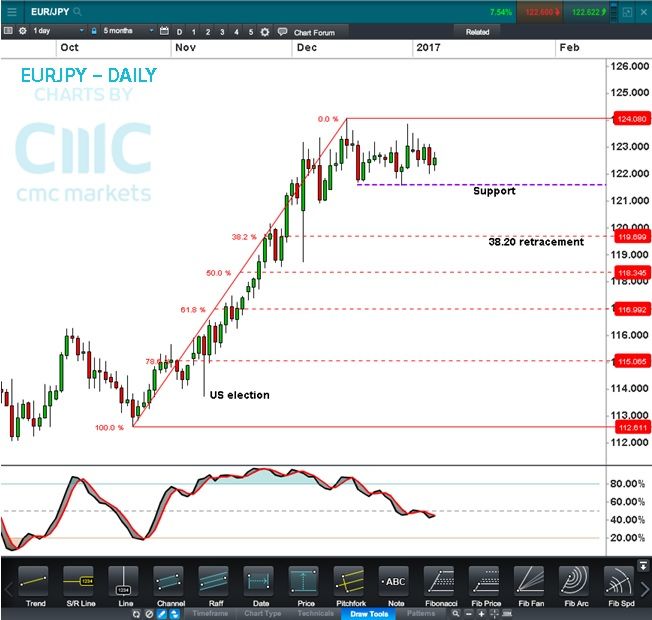 EURJPY has drifted sideways over recent weeks after a big rally. This sideways drift is establishing support around 121.58. A clear break below this support could also signal a deeper correction with the 38.2% Fibonacci retracement level being at 119.70
Japan 225 cash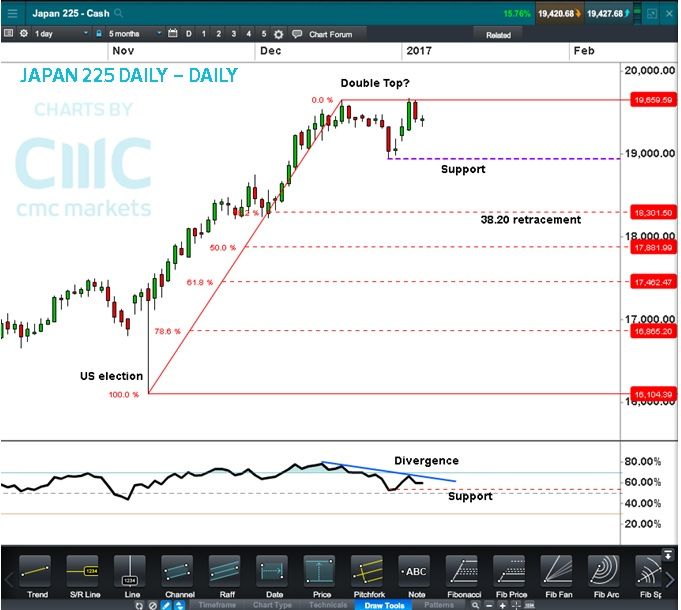 The weaker Yen has been good news for Japanese stocks. However, with USDJPY breaking support last night, Japan 225 has set up a possible double top.
The 14 day RSI is already making lower highs, indicating divergence with price and loss of momentum.
Japan 225 would confirm a double top peak by moving under Wednesday's low from here. That would see the daily candles making both lower highs AND lower lows. If in turn, that is followed by a break of support on the price or RSI charts, a deeper correction looks more likely. In this case the 38.2% Fibonacci retracement is at 18,300